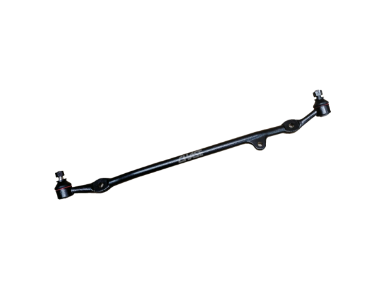 CROSS ROD
CHASE is a leading manufacturer of vehicle chassis cross rod parts, dedicated to providing high-quality and reliable cross rod parts.
With over 30 years of experience in chassis cross rod parts manufacturing and stringent technological requirements, we have become a leader in cross rod parts manufacturing.
CHASE cross rod parts cover a wide range of vehicles including trucks, heavy-duty vehicles, buses, passenger cars, and forklifts.
All our cross rod parts are 100% made in Taiwan. Chase continuously develops new models of vehicle cross rod parts, and we welcome inquiries.
All trademarks and vehicle models (including their names and pictures) listed on this page are for reference only. Our products are not original replacement parts but interchangeable with the original OEM parts.
Cross rod for a car, there are several key factors to consider:
Cross rod Material: The material of the cross rod is crucial as it affects its strength, durability, and performance. Common materials used for cross rods include steel, aluminum, and carbon fiber.
Consider the specific requirements of your vehicle and choose a material that offers the desired strength-to-weight ratio.
Cross rod Compatibility: Ensure that the cross rod is compatible with your car's make, model, and suspension system. Cross rods come in various sizes and configurations, so it's important to select Cross rod that fits your vehicle correctly.
Cross rod Performance: The cross rod plays a significant role in stabilizing the vehicle's suspension system.
Look for a cross rod that enhances the overall handling and stability of the car,
especially during cornering and maneuvering.
It should provide improved control and minimize body roll.
Cross rod Brand and Quality: Opt for a cross rod from a reputable brand known for producing high-quality automotive parts. Reliable manufacturers typically adhere to strict quality control measures,
ensuring that their Cross rod products meet industry standards and provide long-lasting performance.
Cross rod Installation and Maintenance: Consider the ease of installation and maintenance requirements of
the cross rod. Look for a Cross rod product that comes with clear instructions and any necessary mounting hardware. Additionally, choose a cross rod that requires minimal maintenance and offers good resistance to corrosion.
Cross rod Cost: While cost shouldn't be the sole determining factor, it's important to consider your budget.
Compare prices from different suppliers or retailers, ensuring that you're getting a good balance between
quality and affordability.